Company bosses share outlook on economy in 2023
Mon, 23 Jan 2023 23:21:00 | Print | Email Share:
2023 is predicted to be a tough year due to various factors like inflation, high interest rates and the Ukraine-Russia conflict. But companies in Việt Nam say they have various strategies in place to overcome the challenges. Việt Nam News reporter Thu Ngân asks senior executives at a number of companies about the strategies and where they think the Vietnamese economy and their own sectors are headed.
Trang Bùi, General Manager Cushman & Wakefield Vietnam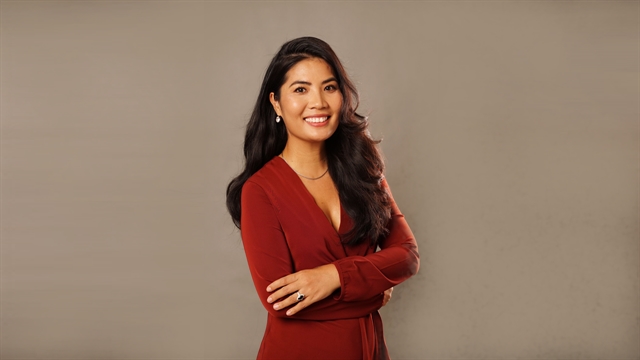 Trang Bùi, General Manager Cushman & Wakefield Vietnam
The mild recession in the last quarter of 2022 will continue into the first quarter of 2023. Việt Nam has gone through four real estate cycles, and Cushman & Wakefield anticipates that the real estate industry will go through the current economic downturn more quickly than in previous crises, allowing for recovery in the real estate market in the second half of 2023. In the process of working with domestic and foreign investors, we have noticed there is still strong demand for residential, industrial, retail, and logistics properties.
The major office-based organisations appear to be especially reticent about the hybrid workplace strategy and are taking more time to properly understand its impact on the organisation. Next year we estimate about 140,000 square metres of new grade A & B office space will enter the HCM City market, and this is expected to ease tension related to rents and supply.
The Government is focusing on regulating middle renting and encouraging home ownership in combination with a strong push for social housing. Increasing housing stock in the mid- and lower-priced sectors should promote flow and be a crucial link in the housing stock between social and owner-occupied housing. Therefore, even in 2023 we expect the housing market to remain under tension.
Despite an uncertain economic outlook, retailers continue to seek new physical retail space on sought-after high streets. Investor portfolios are being optimised through relocation and consolidation. This leads to relatively stable retail rents, especially in larger shopping cities. The demand for logistics real estate has remained high despite the current tight market situation and restrictions on new project developments due to the shortage of lands, building materials and administrative support. We forecast the industrial sector will become the next market leader in 2023.
Cushman & Wakefield's business in Việt Nam has grown considerably in recent years, and 2022 marked our 15th year in Việt Nam.
We have a stable and growing business in Southeast Asia and Việt Nam is an integral part of this growth trajectory. Despite some volatility in the market, our regional and local leaders are excited by the bright prospects of the Việt Nam's property market.
Kiệt Phạm, Vice President & Country Head of Zoomcar Vietnam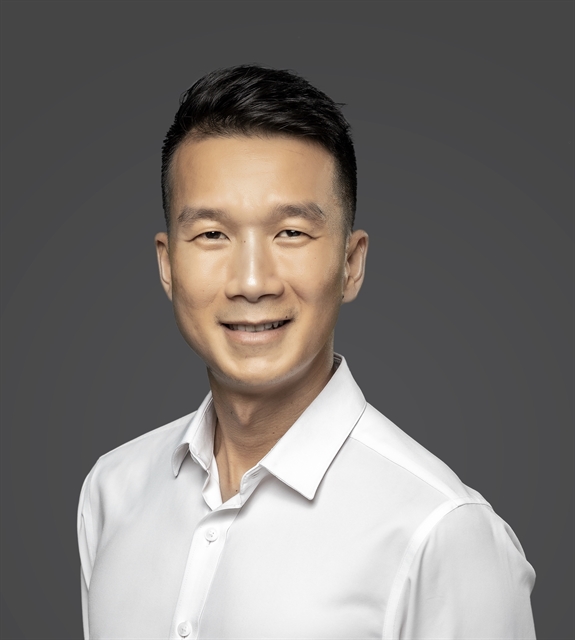 Kiệt Phạm, Vice President & Country Head of Zoomcar Vietnam
Being open to global trade, Việt Nam's economy is greatly influenced by the international context. There are many forecasts of an economic recession in 2023, but in my opinion we will not quite see a recession next year, though growth will be lower than in 2022. The pandemic is basically under control, and even though the war between Russia and Ukraine will continue to cause unpredictable fluctuations in food and energy prices, we are prepared and have countermeasures in place. Businesses should not lose trust in our economy.
In Việt Nam, we have done very well in controlling the pandemic as well as inflation, thanks to the great efforts from the Government and authorities at all levels. Besides, we have a very strong domestic market with nearly 100 million people, which is a great driving force for the development of the local economy in terms of consumption, investment and tourism. Earlier, Việt Nam's economy was mostly relying on exports and FDI, but that has changed. We are a developing country with a flourishing domestic market, grown and mature local businesses, a young population, and a growing middle class. We can completely rely on our inner strength to grow the economy.
This also bodes well for the services sector. According to market research by Mordorintelligence, Việt Nam's car rental market was valued at US$463 million in 2021 and is expected to reach $884 million in 2027 with a compounded annual growth rate of about 14 per cent in the period from now to 2027. On the other hand, the car ownership rate in Việt Nam is now reaching 23 cars per 1,000 people, which is still low compared to the region, while demand for transportation is high. These are bullish factors for the self-driving car rental industry in Việt Nam.
Despite the great potential, Việt Nam's car-sharing market also faces challenges. A big challenge is the perception of car owners who still consider their vehicle first and foremost as a great asset that they don't want to rent. But in fact, an owned car is also a liability, as its value decreases over time. We always tell our hosts that the car is an investment that they should optimise for the best benefit.
Besides that, the self-driving car rental service relies too much on seasonal occasions and typical use cases of leisure trips due to the legacy of traditional car rental practices such as: high deposits, lengthy and inconvenient renting process, and high pricing.
We believe that overall local consumers still do not fully understand the benefits of car-sharing platforms like Zoomcar, which are convenience, much better security/safety protection, affordability and transparency. In the initial days, the Zoomcar team had to meet and talk to car owners individually, convincing them of the benefits of the platforms for both car owners and users in Việt Nam. Thanks to the non-stop efforts and the team's hard work, we have gradually won the trust of Vietnamese users.
Despite a difficult 2022, Zoomcar Vietnam achieved the remarkable milestone of closing in on breakeven at the transaction level after just one year of operation.
In our first year, there were zero major accidents/incidents in the tens of thousands of bookings served. We also secured strong positive feedback from guests who love the experience of using Zoomcar as well as from hosts who have been earning extra income from their idling cars.
In 2023, we will continue to stay laser-focused on improving our products and services. We plan to expand to Hà Nội and then Đà Nẵng. This will bring us a step closer to our mission of creating localised solutions that address pressing challenges linked to urban mobility in Việt Nam. Our goal is that by the end of 2023 Zoomcar will be the largest self-driving car rental e-commerce platform in Việt Nam. This is quite a challenging goal, but I strongly believe we can do it.
Dane Fort, CEO of FLG Vietnam
Dane Fort, CEO of FLG Vietnam
The forthcoming inflationary environment impacts every business like ours in Việt Nam as it puts pressure on our costs and pressure on our members' and potential members' discretionary spending.
Still, we have seen similar pressures before, and the key to weathering the storm is the same now as it was then: sound financial management practices. We demonstrated this during the global financial crisis of 2008 and more recently during COVID-19 pandemic. Some of our competitors have failed to do so, and we see them starting to falter now - with some of the boutique gyms in the fitness sector proving unable to continue to attract and service their members in this environment, and some of the larger companies in fitness either closing their doors or drastically scaling back expansion plans.
Conversely, we are launching a new brand which we think fits the tighter times well with California Active. It replaces our Jetts brand with an affordable entry point to Cali's services as well as an upgrade path to broader Cali membership, and this is one key way that we are adapting our business to ensure we have competitive service offerings for the market against a backdrop of reduced spending and higher inflation.
In the end, the key to success in 2023 is going to be focusing on what we have always done best: providing an amazing member experience nationwide to people looking to improve their health and improve their lives - and doing so at a scale, which no one else in our industry can rival.
By: Business Forum Magazine
Source: https://en.diendandoanhnghiep.vn/company-bosses-share-outlook-on-economy-in-2023-n36311.html
---------------------------------------------
Same category News :