Chan May-Lang Co needs new development direction to attract investors
Fri, 19 May 2023 23:14:00 | Print | Email Share:
As the Chan May-Lang Co economic zone (EZ) in Thua Thien-Hue has not met development expectations 17 years after its formation in 2006, it needs new development direction to attract investors.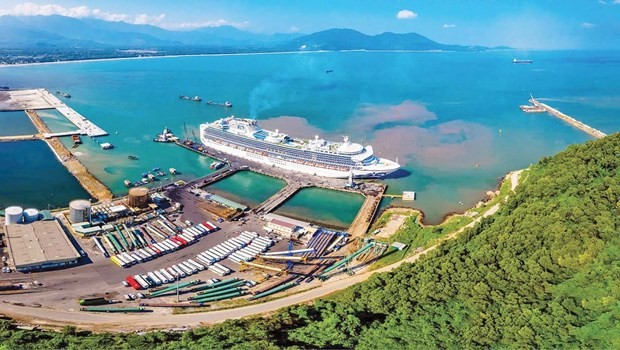 Chan May-Lang Co needs new development direction to attract investors
The EZ covers a total area of 27,108 hectares in a favourable location with a natural deep-water port and a system of lagoons and bays along with convenient access.
It has so far attracted 57 investment projects with total registered capital of over 87 trillion VND ( 3.71 billion USD at current exchange rate), creating jobs for some 4,700 workers.
However, the zone contributed just 280 billion VND to the province's budget every year, as most investment projects are in the period of tax exemption.
Economists said the EZ has failed to attract major projects and the number of FDI projects in the zone remains few, with the occupancy rate just at 3%.
The EZ management board said the assessment of investors' capacity in the early period was not done properly, resulting in many investors not capable of implementing their projects. As a result, many investment projects in the EZ have had their licence withdrawn.
According to former director of the Vietnam Institute of Economics Tran Dinh Thien, one of the key factors to attract big investors is high-quality human resources, which the Chan May-Lang Co EZ is lacking.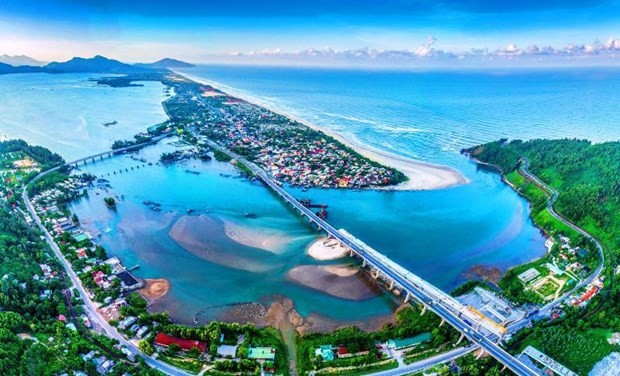 Chan May-Lang Co needs new development direction to attract investors: At Lang Co-Canh Duong national tourism site (Photo: thuathienhue.gov.vn)
In addition, the Chan May seaport, despite its good potential, has been operating under capacity because industrial production in Thua Thien-Hue remains limited, and the volume of imported and exported goods is not large. Investors in seaport infrastructure urged the province to strive to attract more investment in industrial production in local industrial parks and in the Chan May-Lang Co EZ.
The provincial authority is adjusting the development plan for the EZ in the direction of expanding the space for industrial production, creating a land fund for large-scale projects in infrastructure construction and leasing, acording to Chairman of the provincial People's Committee Nguyen Van Phuong.
The province is also re-designating the development space for Chan May port, aligning it with the development orientations for the Lang Co-Canh Duong national tourism site to 2030.
Phuong added that the adjustment will take into account the high-speed North-South railway route which runs through Chan May urban area. A station built following the concept of Transit Oriented Development (TOD) will be located in the centre of the Chan May urban area with a planned area of 200ha to create new development space for the area in the future, he said.
By: VNA/ The World & Vietnam
Source: https://en.baoquocte.vn/chan-may-lang-co-needs-new-development-direction-to-attract-investors-227701.html
---------------------------------------------
Same category News :